Per Danielsson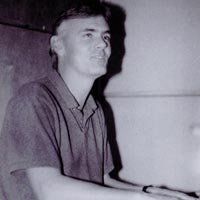 Jazz pianist, composer, arranger, writer and educator, Per Danielsson, a native of Stockholm, Sweden -has performed with a variety of jazz and show artists including Rich Matteson, Louis Bellson, Clark Terry, Rosemary Clooney, Bobby Shew, Nick Brignola, John Green, Maureen McGovern, Rich Little, Mike Post and Mark Murphy. He has also performed with Swedish jazz legends Arne Domnerus and Jan Allan.
Per's playing can be heard on his own trio CD "Zulu Time", on "Spell" with Kristin Lomholt/ Reflect Sound as well as the CD "So It Goes" which he co-wrote and co-produced with jazz saxophonist Tamara Danielsson. His current projects include trio and quartet recordings with jazz great Danny Gottlieb.
---
Paul Fleury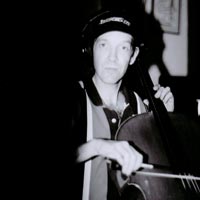 Paul Fleury is the solo cellist for Paradise Pops and the Principal Cellist of both the Space Coast Pops and the Montovani Orchestra.
Paul frequently tours with various artists such as Rod Stewart, Led Zeppelin, Wayne Gratz, Johnny Mathis, Anne Murray, Donna Summers, Josh Groban, Styxx, Prymary Colorz, Clay Aiken, Alan Parsons, and others in addition to playing with various Broadway touring productions.
Paul Fleury has recorded with Wayne Gratz, Mercy Machine, Prymary Colorz, John Tenuto, Creed, Rod Stewart, Irene Cara, Shinedown and others.
---
Danny Gottlieb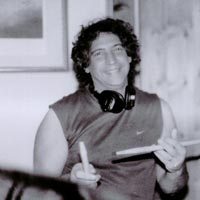 Danny Gottlieb is one of the most popular drummers in jazz and contemporary music. While best known as a founding member of the original Pat Metheny Group, Danny, during the past 25 years, has toured, performed and recorded with some of the world's greatest musicians. They include: The Gary Burton Quartet; Eberhard Weber's Colors; The Pat Metheny Group; Randy Brecker Quartet; Michael Franks Group; John McLaughlin's Mahavishnu Orchestra; Al Di Meola Project; Gil Evans Orchestra and many more.
Danny is featured on over 300 recordings to date, including two Platinum recordings, and six Grammy Winners. He has appeared on the covers of Modern Drummer, Downbeat, Drums and Percussion, Rhythm and Drum Scene magazines.
---
Darek Grabowski
Darek Grabowski was born in Gizycko, Poland and is a graduate from Karol Szymanowski Academy of Music in Katowice, Poland.
Darek won 1st prize in the Sergiej Rachmaninoff International piano Competition and has performed on many stages and concert halls throughout the world.
Today Darek Grabowski performs on piano as well as accordion and combines his unique styles and improvisations. He continues to astound audiences throughout the United States and abroad.
---
LaRue Nickelson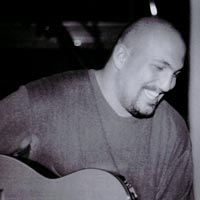 Guitarist LaRue Nickelson is a well-known jazz artist in the Tampa Bay area. LaRue has performed with many jazz artists including Jim Snidero, Bob Mintzer, Danny Gottlieb, and John Fedchock. As a member of Chuck Owen's Resurgence group, LaRue was a performing artist at the 2000 International Association of Jazz Educators Conference in New Orleans, LA. LaRue has also performed at the Clearwater Jazz Festival, the Umbria Jazz Festival (Italy) and throughout South Africa as a member of the USF JAZZTET, the premier performing group of the USF Jazz Program.
---
Mark Neuenschwander
Mark Neuenschwander is known as one of the Tampa Bay area's finest bassists and busiest musicians. Billy Eckstine, Cab Calloway, Rosemary Clooney, Michael Feinstein, Diane Schuur, Petula Clark, Patti Page, Eddie Arnold, Bob Hope, Red Skelton, Herb Alpert, Yanni, Chick Corea, John Abercrombie, Benny Golson, The Moody Blues and the 5th Dimension are a few of the artists who have benefited from his versatility.
Mark Neuenschwander has performed/recorded with Toshiko Akiyoshi, Monty Alexander, John Pizzarelli, Russell Malone, Joe Morello, Dave Lieberman, Ed Thigpen, Panama Francis, Richie Beirach, Karryn Allyson, Jim Pepper, Ira Sullivan, Idrees Suliemann, Nat Adderley, Andy LaVerne, Shiela Jordan, Bob Brookmeyer, Slide Hampton, Ingrid Jensen, Nnenna Freelon, Kurt Rosenwinkel, Ken Peplowski, Bob Sheppard, Jimmy Bruno, Jake Hanna, Jim Lewis and hundreds more.
---
Tom Parmerter
Tom Parmerter is one of the finest trumpet players in jazz and is constantly performing and recording abroad and in his local Orlando area. Tom has performed/recorded with the following artists and many more: Chuck Owen and the Jazz Surge; Barry Greene; John Abercrombie; Valerie Gillespie; Adam Nussbaum; Jeff Simpson; John Schneider; Warren Bernhardt; Mark Gould and Sam Rivers.
Tom Parmerter has been featured in the International Trumpet Guild Journal.